Here are the most representative boats of Saint-Malo and the surroundings.

You will find for each boat, photographs, characteristics, practical information, information on the modeling plans and models.
---
Rubrique : Fishing vessels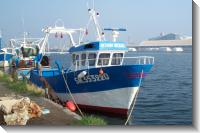 A lot of fishing boats could be seen in Bouvet bassin, or moored in front of Dinard and Cancale.
Here are shown some of them , also with the trawlers of Compagnie de Pêches-Saint Malo.
---
History : Pleven fisheries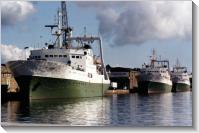 Founded in Saint-Malo in 1930, Pleven ficheries followed by Comapêche were the last heirs of a long tradition of cod fishing on the banks of Newfoundland. Here are the boats which were part of the fleet to Great Fishing.
---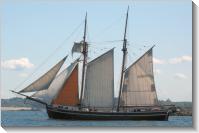 Focus on Etoile de France


The schooner with topsail Etoile de France is since 2007 the Bob Escoffier's fleet flagship at Etoile Marine Croisières.